Aren't you bored of carrying the same bag to all the places?
Do you carry the same bag with different outfits?
Is your bag too large?
Is your bag too small?
Is your bag too old?
Is your pocket not allowing you to spend thousands of bucks to buy a new bag?
Are you looking for new options to explore?
IF YES, then It is rightly believed that you can never have enough bags and shoes.
Welcome! You're at the right spot. The stitch company offers you 15+ types of bags with different sizes, patterns, and prints at a very reasonable price.
1. Utility Pouch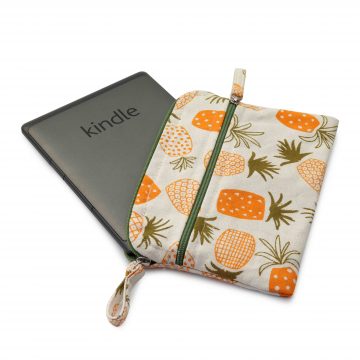 This elegant pouch enables you to keep your kindle, laptop, safe while travelling. You can use this pouch to keep your pens and notebook ready when going to attend a workshop or mini-event. You can also store money and cards in the front pocket with your mobile and plug-in. One pouch and you're ready to roll!
2. Travel kit
Travelling and just throwing things blindly in a suitcase? That's so not done.
Get your favourite print travel kit to store your make-up, bath essentials, and skin-care products in this travelling kit and treat your products the right way.
3. Tablet sleeve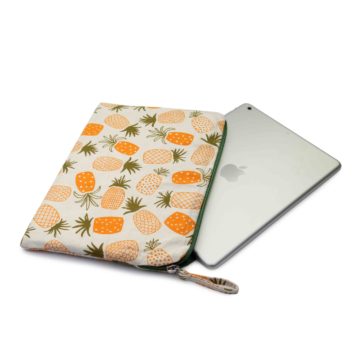 Travelling and just stuffing everything in your bag. That's harmful to your tablet. It results in wear and tear of laptop and may cause cracks and damages.
4. Small travel bag
Carrying the same old backpack to every place? Say no to it now and get yourself a small travel bag at just rupees 649/- . You won't get it at such an affordable price anywhere else. Get this for your short trips and family outings.
5. Shoulder bag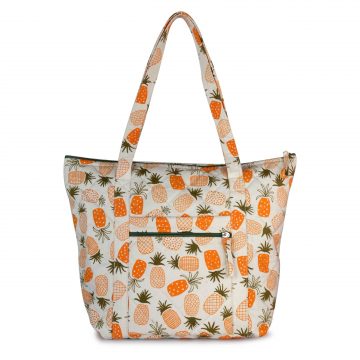 This classic hand-made shoulder bag is here to impress your closed ones. This stylish shoulder bag helps you provide variety on short outings. Get your spacious shoulder bag today at just 949/-
6. Shopper bag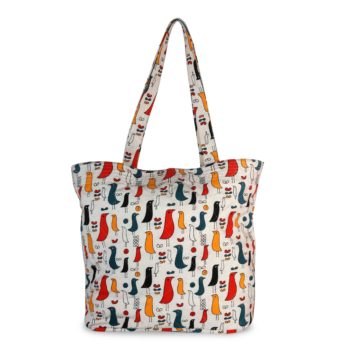 Are you doing justice to the mother earth by saying no to plastic bags? Plastic bags are causing a major threat to nature as it takes the life of the street animals and marine life by choking them.
Fulfil your social responsibility by going green and saying yes to handmade shopper bag.
7. Phone bag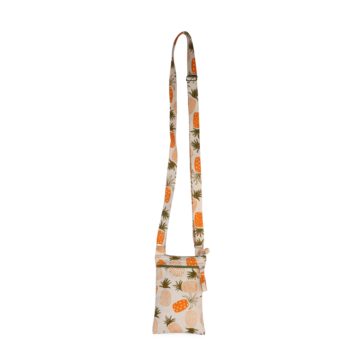 Have you ever heard of this before? If no then you know about the variety that the stitch company provides you!  Get your trendy mobile bag to keep in your phone and card safely to prevent your phone from breakage.
8. Personal accessory bag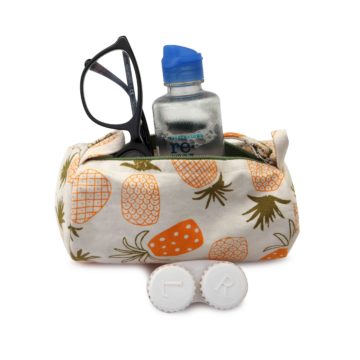 This innovative bag helps you carry your lenses, spectacles, hair accessories and jewellery preventing it from damage
9. Messenger bag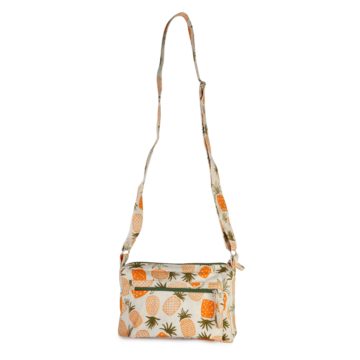 This classic bag allows you to flaunt your bag collection in a casual party or get together. This environmental-friendly bag helps you to spread awareness of going green and contribute to protecting the earth. So hurry up and grab yours.
10. Makeup brush bag
Your expensive make-up products deserve to be preserved and carried in the right way. Get your make-up brush bag to avoid misplacing them and wasting time to find them in your huge luggage.
11. Laptop sleeve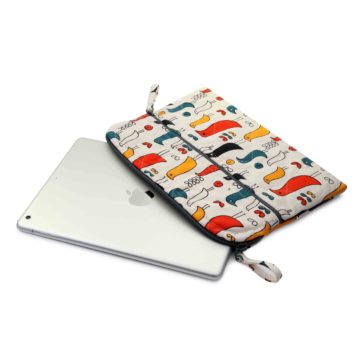 Expensive items like laptop need to be kept in a safe place to avoid damage get your laptop sleeve to preserve them and carry them in the right manner!
12. ID pouch
Ever been to a place and misplaced your cards or dropped it by mistake while taking out something from your pocket? You can avoid such drastic situations by getting organized and buying your id pouch today!
13. Folding travel kit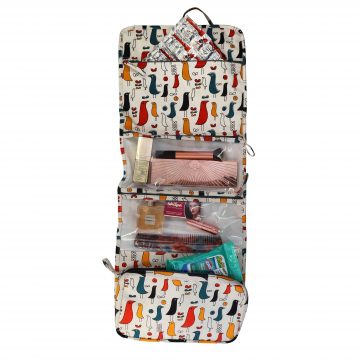 Remember your mothers and grandmothers keeping the essential things in a cloth or a plastic bag while travelling?
Don't be that and get yourself a folding travel kit to EASE out your hassle of finding things in the huge luggage.
14. Flat round pouch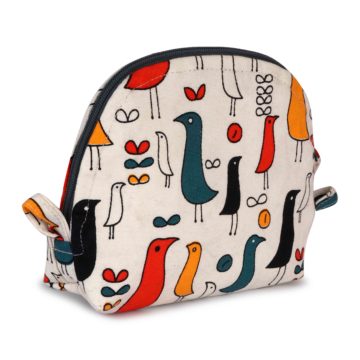 This commodity is very essential for the people who travel daily to their school college or workplace. Get this bag to store all your essentials.
15. Backpacks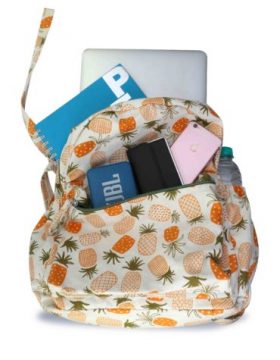 Last but not the least, the most useful and good-to-go bag. A Storehouse for every commodity while travelling, going to school, college or workplace. This is the ideal product for all your needs.
Why The Stitch Company?
The products are environment friendly
Reasonable rates
Supports women employment
Hand-block prints
Top-quality
Large variety