Myth 1 – Handmade products are expensive!
The products are cheap but the dedication of the artisans behind the products we offer is expensive
Most of the processes involved in making the product are done by the maker – not just the design, but the selection of the materials, the working out of how to make the materials go together, assembling the product, photographing the product, marketing the product, designing the packaging, and posting, delivering, or activity selling. Despite this the products that the stitch company offers you is very reasonable.
Haven't had a look at our catalogue? here you go!
Have you ever found such beautiful hand-made products at such cheap rates??  I GUESS NOT!
MYTH 2  HAND-MADE PRODUCTS ARE NOT STYLISH
If you think that way, I have a question for you – did you grandma carry such shopping bag when went out to fetch for groceries or did she have such phone and personal accessory bags? Definitely not.
The handicrafts are no longer unfashionable or outmoded. In fact, they are meant for trendsetters. Just being a part of the trend and following it makes no sense. Be the one who sets it
MYTH 3 HANDMADE GOODS ARE OF POOR QUALITY
I can't even imagine how people have this sort of misconceptions. The machine-made goods are somewhat compromised with quality. But when it comes to hand made products, they are taken well care of by the artisans as mentioned above, there is no compromise with the quality. They are made of cotton and jute which are strong and durable. They are lightweight and easy to handle.
MYTH 4 – THEY ARE SAME OLD PATTERNS
You can't stop preaching about the handmade products which are very unique as it will never be the same as any other the reason being that they are produced by the hands of an artist and not a machine. The bag so made is a product of dedication, love, passion and the zeal to serve the customer.
People love block prints because of the bold and simple designs that can be created, but that simplicity takes a lot of steps to achieve.
The technique is excellent for images with just a few colours and fewer details but can be difficult to use for images with lots of small text, or very fine details that tend to break off the block with too many uses.
One of the advantages of block printing is that it can be done on a surface of almost any size and texture.  I print on fabric, paper, canvas, wood and other materials, and you don't have to worry about fitting it through a printer or a press.
MYTH 5 HANDMADE PRODUCTS ARE NOT LONG LASTING
Remember the last leather bag you had? Which lost its coating soon after getting wet in rain or after using it for 3-4 times. That's not the case with hand-made cotton bags. They are washable which makes it look clean with every use. No hassle with maintenance.
MYTH 6 HAND MADE GOODS ARE NOT WORTH THE MONEY
This is a myth that shakes the confidence of an artist because this is what they get for their endless dedication and passion for serving the customers.
This is what we have to say to this myth:
We at The Stitch Company, have a profound belief that one should always do more good in order to receive more good.
For the same, we have tied up with some organizations that work towards giving back to the society in their own, beautiful ways.
One-fourth of what we earn from each sale produce from our esteemed customers goes to special children who wish to learn and grow like a normal child. The Thankyou Card you receive along with your bags from us is a gesture from those children who are nothing but grateful to you for supporting the cause!
This way, you also become a contributor to this special cause
 The price in which we offer our products is not even 50% of what the artisans and workers put into.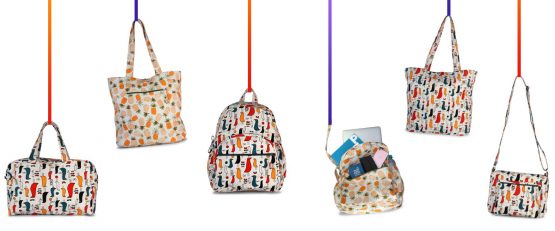 The workers constitute mostly from urban poor who work to generate additional family income.
Social Development when there are people of the regional backward area contributing to the economy it helps in their upliftment and lessens the social disparity.
It lessens the gap between the rich and the poor. Which serves the country in a much better way.
When we spend at expensive brands the rich gets richer and poor gets poorer. This balance has to be maintained to keep the economy of a country booming.
This can be possible only when we promote these local businesses to grow and flourish in their own country. That is what calls for atmanirbhar Bharat! Either lead the crowd or leave the crowd that is what the conclusion follows. Be a trendsetter, make your country's economy boom, save the environment, look after the country's social disparity and sustain someone's livelihood.
So now that's a win-win? That is what your purchase means to the firm and economy.